We are hiring! Customer service assistant (full time)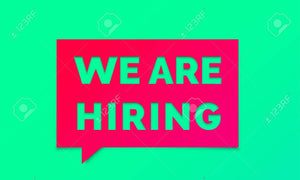 Urban Nest
Urban Nest general trading LLC provides a unique, surprising yet affordable collection of interior design and caterers customers and businesses. Besides an online store and pop-up markets, we also work together with interior designers and design firms on commercial projects.
Our products are curated exclusively from well-reputed Dutch and Latin American design labels and designers. For us affordability, sustainability and unique products that tell a story are the most important filters for selection. We are the exclusive distributor in the Middle East region for Dutch design brands like Puik, HK Living and Tiny Miracles.
Urban Nest is a young start up company with 2 employees and searching for the right talent to help grow our business in a very informal and casual environment.

The role
The Customer Service assistant attracts potential customers by answering product and service questions via email, phone and social media; suggesting information about our products and services. He/she is responsible for the processing of orders and shipments, prepares correspondences and fulfills customer needs to ensure customer satisfaction. The Customer service assistant is the face of the company and will be welcoming customers and interior designers in our studio in IBN Battuta gate office building.
The Customer service assistant will report directly to the owner of Urban Nest and is a full-time role equivalent to 40 hours a week.

Responsibilities
1.  Customer service
- Answering product and service questions via email, phone and social media.
- Responsible for the full order cycle: receiving orders, packing orders, invoicing, communication with    customers, complaint management and booking deliveries with the courier company.
- Sharing import documentation with clearance agent.
- Communication with suppliers in the Netherlands.
- Updating the website with new collections, pricing, product descriptions and marketing activations.
- Updating the website of B2B partners with Urban Nest collections.
- Creating and sharing of pricelists with Interior designers.
- Creating quotations for Interiors designers and projects.
- Sending catalogues, samples and product information to interior designers.
- Sharing product images with Press and Media.
- Attendance on Open studio days to receive customers and present the collection.
- Inventory tracking on website and conducting physical stock counts in the warehouse.
- Updating the customer databases used for mailings.
- Attendance and organization of pop up events (1 every 3 months).
2.  Administration
- Sales tracking of B2B partners.
- Track and follow up on customer and supplier payments through the different sales and payment channels.
- Daily, weekly and monthly Sales and KPI reporting.
- Assisting with monthly closing reporting.
- Checking of payments issued and received on monthly bank statements.
- Assisting with VAT filing and reporting for quarterly submissions.

Requirements
Minimum of 5 years work experience in Customer service or Logistics role.
Excellent Customer service skills.
Excellent English verbal and written skills.
Microsoft office proficient (mainly Word and Excel).
Interest or passion for interior design.
Pro-active and flexible attitude
Preference for own visa/ spouse visa
Preference for possession of driver's license

Interested? e-mail us your CV and cover letter at contact@urbannest.ae!
Leave a comment
Comments will be approved before showing up.
---
Also in News
We're thrilled to announce that our highly anticipated 
BIG WAREHOUSE SALE
 is happening this 
Friday (June 2, 9am-6pm), Saturday & Sunday (June 3-4, 10am-4pm)!
 And the best part? You can enjoy the sale both 
in-store and online!
Want to learn how to incorporate Feng shui techniques in your interiors? 
In this one-of-a-kind workshop, interior designer 
Sameera Ameer, founder of

 

Studio Tsubi
,
will discuss the basics and principles of the Chinese art 
"Feng Shui."
The sales executive is the first person to meet and greet customers that come to visit our showroom. He/She must welcome our customers, understand their needs and advise. He/ She is also responsible for putting on the best displays, deliver exceptional customer service and respond to customer requests and questions with technical product knowledge and finesse.